On Sept. 11, 2001, a brief encounter between two chaplains stuck with them forever. Sixteen years later, they were finally reunited as part of a PBS series airing Tuesday night.
Then-Army Capt. Timothy Mallard, now a colonel, and then-Coast Guard Cmdr. Doug Waite, now a retired Navy captain, were called to the Pentagon after one of the hijacked planes crashed into the building near Washington, D.C.
The two chaplains had never met — Mallard was assigned to the Pentagon as an intern, and Waite was stationed at the former Coast Guard headquarters at Buzzard Point in D.C.
Neither one was at work when the attack unfolded, but they rushed to the scene.
Waite was fishing in Annapolis, but when he saw the New York City attacks on television, he called his boss and asked what he should do.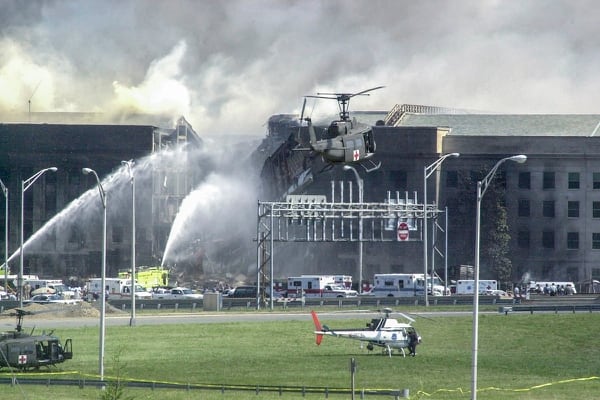 Mallard had stayed home that day to take care of his sick children when his wife called to tell him about the planes hitting the Twin Towers.
Both chaplains were called to the Pentagon to minister to the personnel and first responders on the scene who were trying to stabilize the building before search-and-rescue operations could begin.
"In my own mind, I think of it as a combat site," Mallard told Military Times, adding that it was an active incident site for about three weeks.
Everyone took turns working day shifts and night shifts. During one of Mallard's shifts, someone from the Federal Emergency Management Agency team ran into the chaplain tent and told Mallard they needed him.
He went out to find a search-and-rescue team who wouldn't go back into the building until Mallard talked to them.
9/11 is no longer one of biggest reasons people join the military.